AFFORDABLE

PRICES

FRIENDLY

& TIDY

WORK

GUARANTEED

LATEST

TECHNOLOGY

IS THE WOODEN FLOOR IN YOUR CHESHUNT HOME LOOKING SOMEWHAT THE WORSE FOR WEAR?
Is that formerly clean and beautiful hardwood hidden irretrievably beneath layers of grime and the ravages of decades? Resurrect it to glorious life today by contacting the leading wood floor experts in Cheshunt EN8.
The Cheshunt floor sanding team are masters at bringing wooden floors back to gleaming life by reviving and restoring them using the latest equipment and 20 years of experience and know-how. At an affordable price we'll repair and sand down your neglected floors and make them the centrepiece of your home or business once again. We use eco-friendly finishes and dust-free machines these days, so your inconvenience will be kept to an absolute minimum, and no noxious chemicals will be introduced into your property.
OUR WORD IS OUR BOND
​
We have two decades of experience under our belt, but that's not all. At the Cheshunt floor sanding company, we are eternally alert to advances in the hardwood floor market and always making sure we're at the cutting edge of the business. We back our claims up with official recognition, too. We are members of:

·    The Guild of Master Craftsmen

​·    The Federation of Small Businesses

​·    The National Wood Flooring Association
In addition, we a Junckers Approved Maintenance Contractor and we carry £5million of insurance, so you know you're in absolutely safe hands with us. Have a quick glance through our genuine Testimonials to see how we've gone down with our other Cheshunt customers.
SIZE ACTUALLY DOESN'T MATTER!
Whatever job you want to engage us to do, whether it's an elegant little stretch of delicate parquet flooring in the hallway or a ballroom floor that needs full restoration, we'll take it on. From something as a simple buff and polish to a complete renovation involving sub-floor repairs, we take it all in our stride. At the Cheshunt floor sanding experts you'll find a helpful and knowledgeable team who know all there is to know about hardwood floors in the Cheshunt area. At the end of any size job you'll be given a free cleaning kit to keep your floor looking great.
Latest News, Recommended Articles & Tips
The benefits of wood floors
Wood floors can be intrinsic design elements in homes and business premises. Their style and inherent beauty can complement different types of decor, while they improve indoor air quality as they don't harbour allergens and microorganisms brought in from outside. This proves a real benefit to anybody who suffers from asthma or allergies.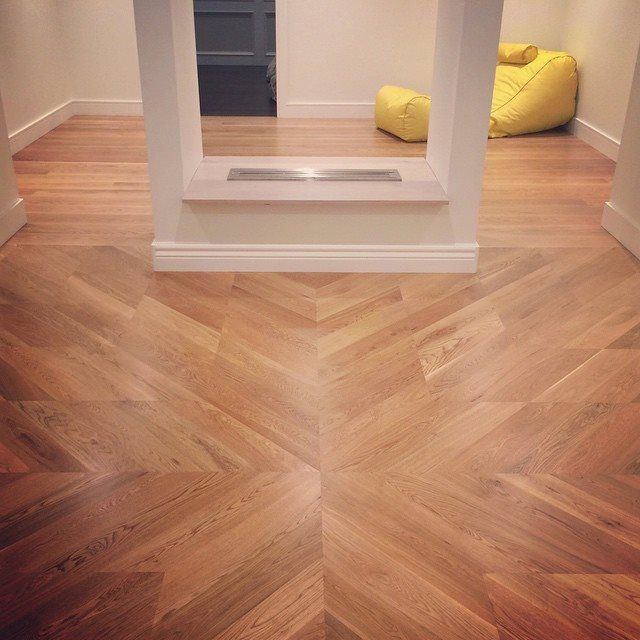 More benefits of wood floors

Wood is an extremely durable flooring option, with solid wood Brazilian walnut and teak flooring providing the highest ratings on the Janka wood hardness scale. Engineered wood flooring cannot be rated on the Janka scale as it features a multi-layer construction which may include more than one species of wood.

Real wood floors add value to any home or business and can last hundreds of years when properly maintained. Alternative floor coverings need replacing regularly and can prove expensive to the environment. Wood flooring is an abundant flooring material that is totally renewable when adequate forestry management schemes are in place. What's more, it is created using sustainable methodologies that don't contribute to global warming. Even at the end of its life, wood flooring can be recycled or used as fuel.

One major benefit of wood flooring is that it can be re-finished, giving decades of use in some circumstances. Small scratches and abrasions on the surface of the wood can disappear after a maintenance coating has been applied, while deeper scratches will disappear once the wood floor has been sanded and given a new coat of finish.


Wood sanding professionals can happily repair large dents and damaged boards, without affecting the appearance of the remainder of the floor. It makes sense to use professional wood floor sanding companies as they are trained to remove as little wood as possible when making repairs. Unskilled floor sanding contractors may not possess the best equipment which could result in more wood removed than is needed. On the whole, professional floor sanding contractors should not remove more than 1/32" of wood when sanding.

The Floor Sanding Contractors is a London-based business, based in Fulham. They have over 20 years expertise in the business of sanding and restoring wood floors in London and the surrounding areas. Get in touch for more details.